Intro
We've grouped some recurring questions here and described their resolution for you
There are a few steps you can take yourself to troubleshoot login issues. We identified and described the 3 most common ones below.
Overview:
Credentials check
Environnement check
There is too much data stored on your device
1. Credentials check
When opening the Urbantz mobile application you'll have to enter your credentials before you can access your personal Urbantz account.
In case of doubt reach out to your colleague who manages user accounts at your company. That person can reset your password, reactivate your account if need be and confirm your credentials.
More information on user management can be found here: How to manage users on your platform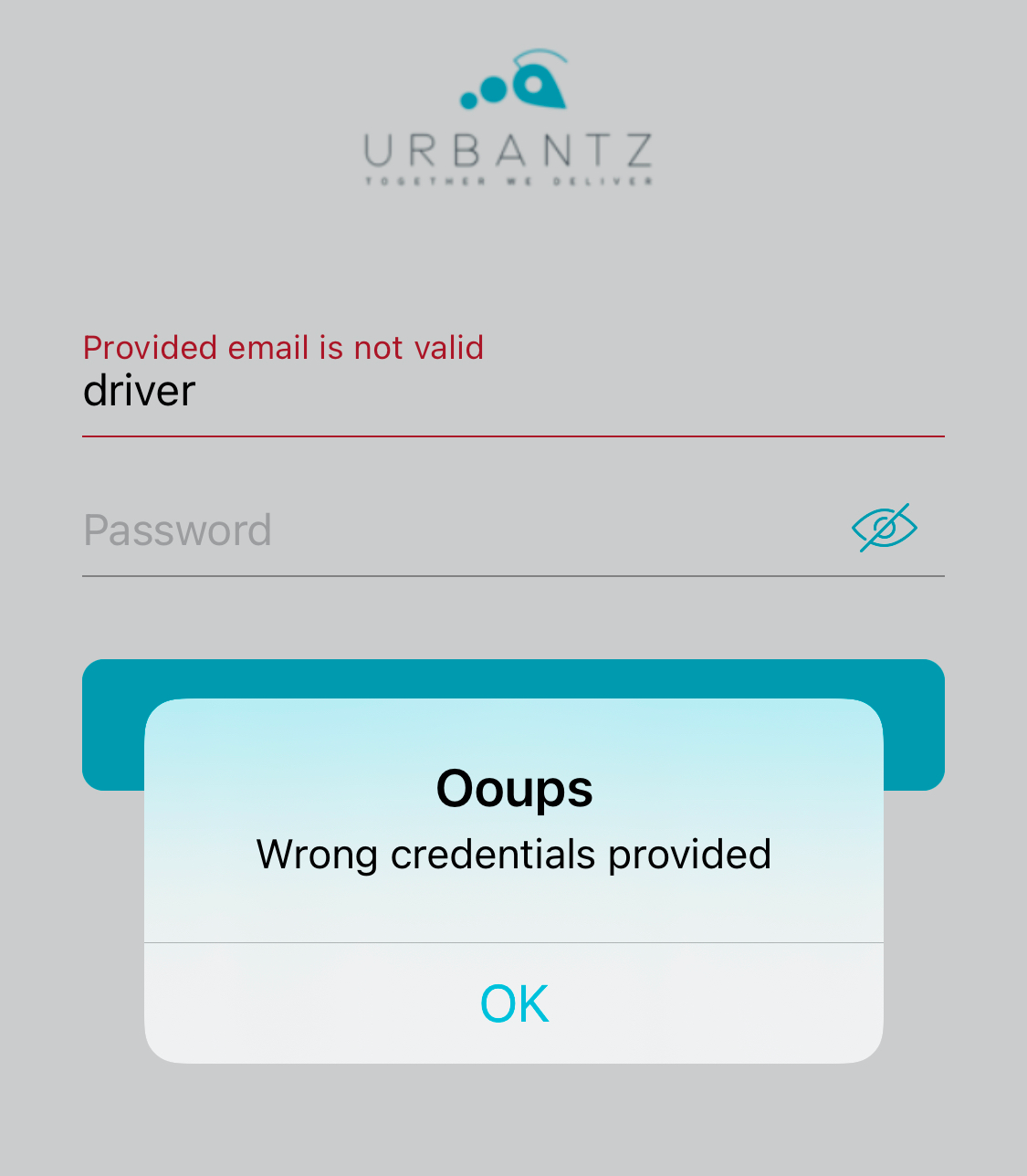 2. Environnement check
The Urbantz mobile app has an inbuilt way to switch between different environments. Normally, as a driver or dispatcher, you will only be required to work in the "normal" production environment except if you have been tasked to do tests. If that's the case you might be required to change from Production to Sandbox environment.
A way to double-check if you're in the right environment is by clicking 5 times on the logo displayed on the mobile app start page (right above your credentials). Once done, the environment will be indicated. In the below example, it is "Production".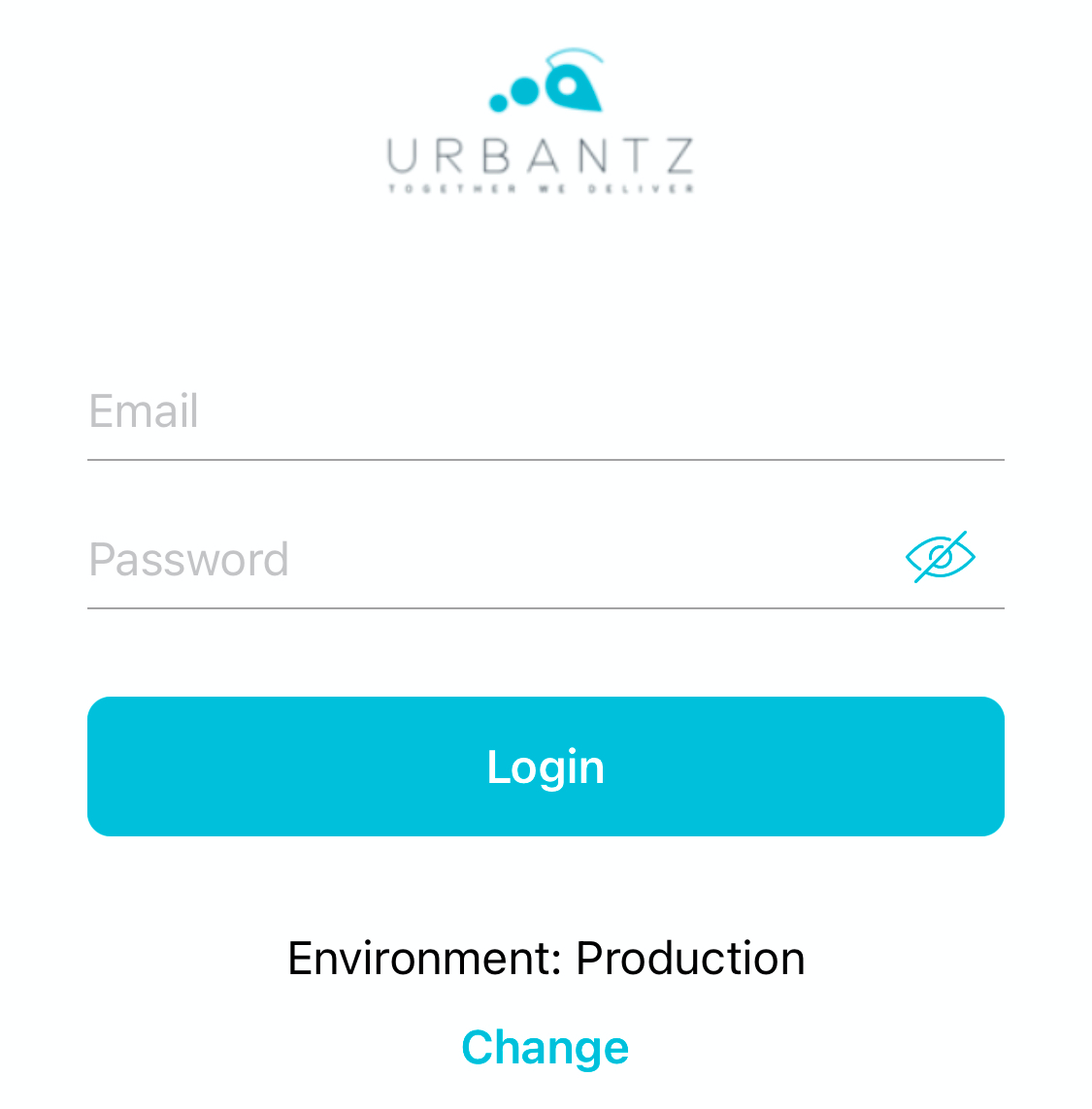 In case "Sandbox" was displayed, you can click on "Change" right below and select "Production" in the next step.
3. There is too much data stored on your device
ℹ️. Deleting the cache of a specific application is only possible on Android. The alternative on iOS is to delete the application and reinstall it afterwards.
iOS
Please refer to the Apple Help Centre: Delete app on iPhone
Android
Go to Settings > Storage > Other Apps on your phone and select Urbantz.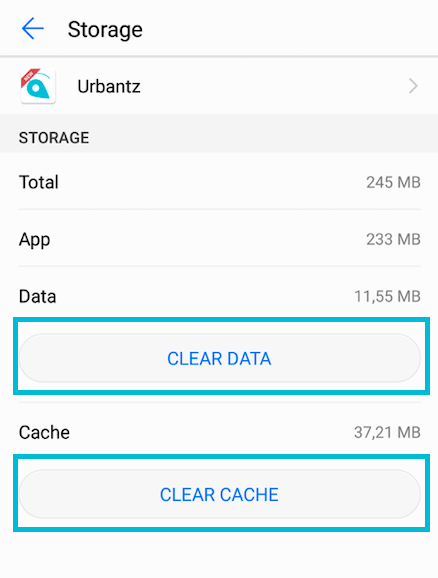 Clearing the cache of Urbantz has no impact on the settings of the Urbantz app. Only some locally stored data will be deleted to free up space on your phone
Clearing data resets an app to its default state. Settings will be set back to the state they were when you downloaded and installed the app.