Intro
Why did the delivery of my parcel fail?
URBANTZ offers you the possibility to define custom delivery & pickup failure reasons. These reasons explain why a task was not delivered to the recipient.
How to configure your specific failure reason?
URBANTZ offers a standard set of task failure reasons. You can remove and/or add custom ones.
Go to Administration => Platform => General => Failure Reasons, to customize your reasons.
Add a failure reason by clicking on the '+' icon and fill in the mandatory field



Delete an existing failure reason by clicking on the '-' icon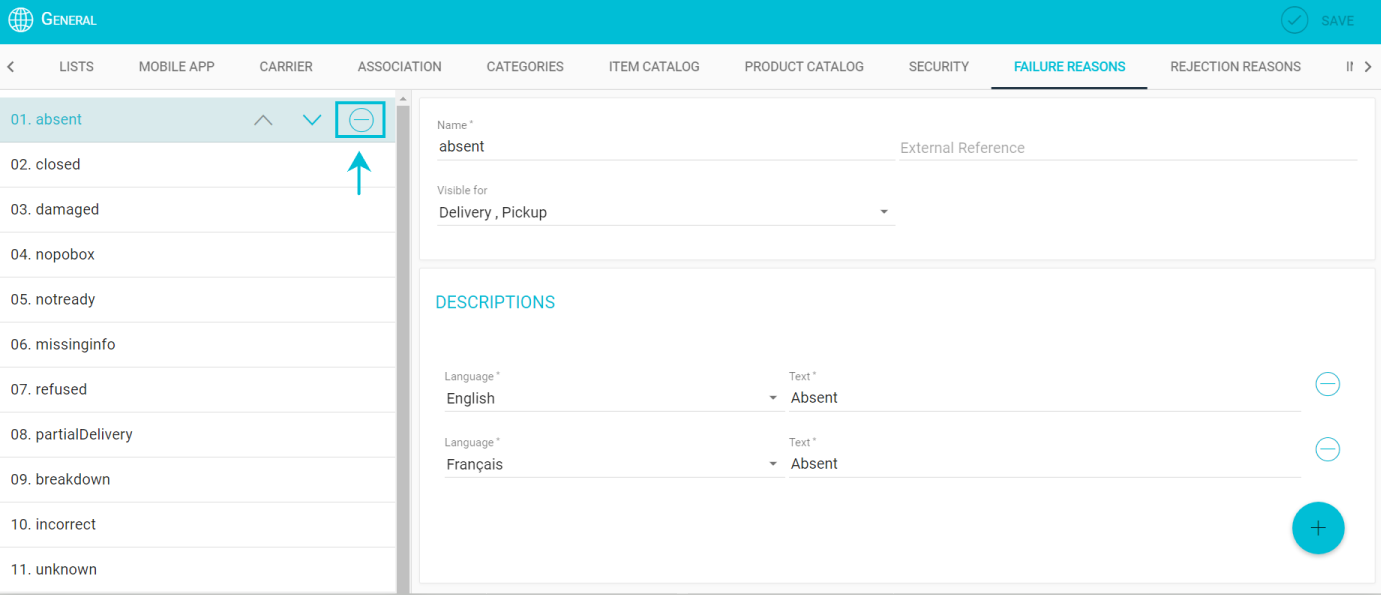 When you add a customized reason you'll need to specify two mandatory fields:
Name: the name of the failure reason/type of failure
Visible for: this allows you to choose if this reason will be visible for deliveries and/or pickups
Description: the descriptions menu defines the text the driver will see in the mobile application in different languages:
❗ For the description array, it is not possible to use special characters.
Language: this array defines in which language the task failure reason will be visible
Text: the text is the reason itself that will appear on the screen when the delivery failed

❗ If a driver configures the app for a language for which no failure reasons are defined, the first language in the list will be displayed in the application.