Info
Simplify your driver management
Assigning drivers to hubs will make it easier to allocate them to rounds, especially if you work with many drivers.
How to use the Driver Hub Assignation view
Example
1. How to use the Driver Hub Assignation view
We created an additional section in the Administration menu of the platform to facilitate the setup (Platform > Administration > Driver hub Assignation).
The purpose of a link between driver and hub is facilitating the round allocation. A link between a driver and a hub is not a restriction. Even if a driver is allocated to hub A, that driver can also work for hub B.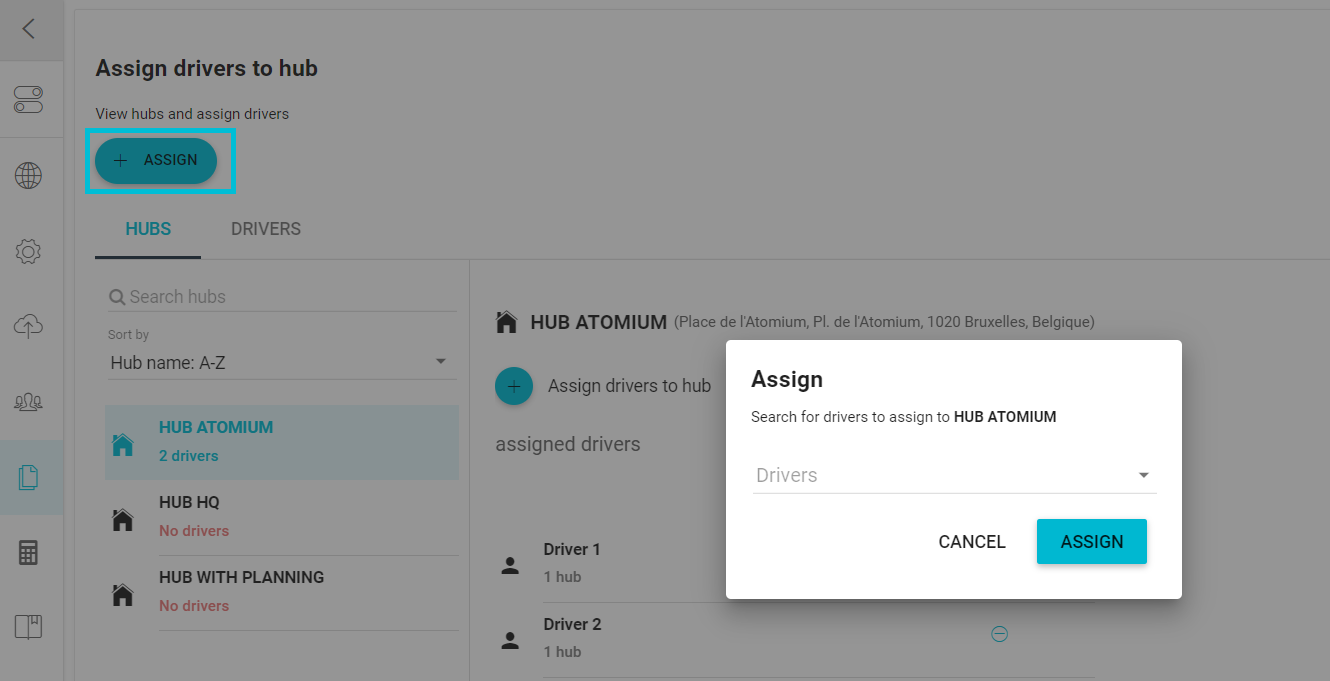 You can look at your hubs and see which drivers are assigned to them or, the other way around, look at drivers and see which hubs they are assigned to.
New assignations can be created at the top of the page using the "+ ASSIGN" button or right away in the hub and driver lists (+ Assign driver to hub or + Assign hubs to driver). A selection and confirmation pop-up will open in the middle of your screen.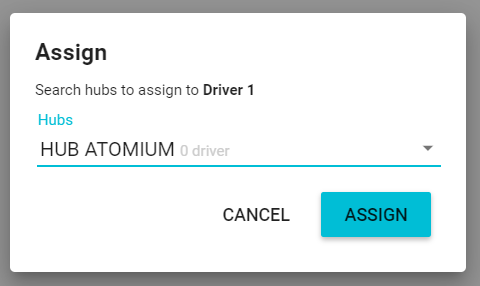 ℹ️ If you have limited access to hubs, you will only be able to see information for the hubs you have access to. For example, if you are a Platform All in One user with access to 3 out of 5 hubs, you will see 3 hubs in this section.
ℹ️ Changes are saved automatically, you don't need to click "Save" in the upper-right corner like in other screens.
2. Example
When assigning drivers to rounds in the Round Editor, the hub names will be displayed in bold and capital letters and the drivers belonging to those hubs will be displayed right below the hub name.
In the below example, two drivers have not been assigned to a hub yet.

The same menu will appear when assigning a driver via the dashboard.