Intro
Create restricted areas on your territory.
Overview
How to create a new Restricted Area
How to use the newly created Restricted Area
1. How to create a new Restricted Area
In Urbantz you can create Restricted Areas that you can use to tell the platform to avoid a certain section of your territory. The procedure to create one is similar to the procedure of creating a Zone. To know more about how you create Zones and how you can use them, please read this additional article.
To access the Restricted Areas section, you need to navigate to Administration > Platform > Restricted areas as in the screenshot below: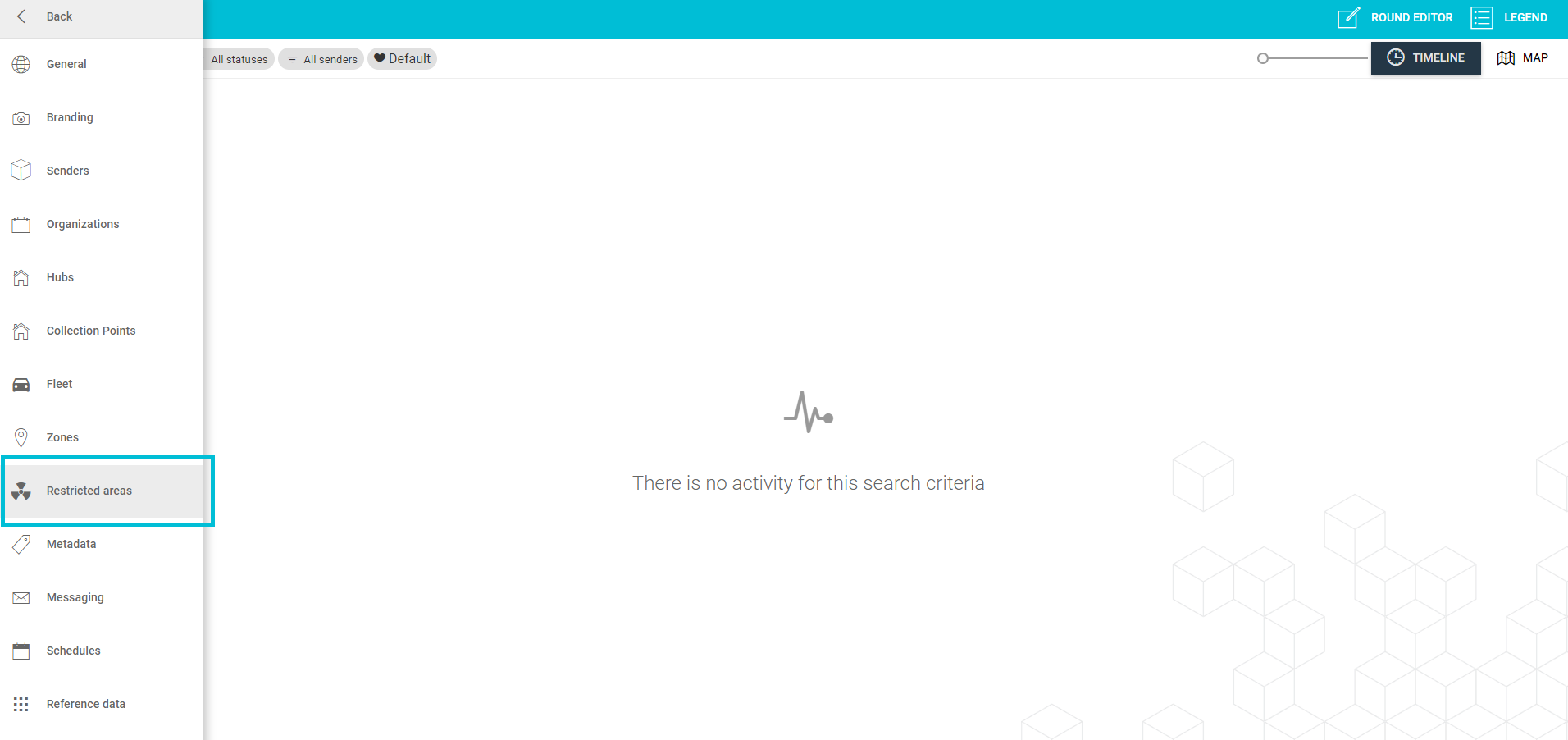 The procedure is visual, just like the procedure to create Zones. You can use the polygon tool to define an area that will be considered restricted: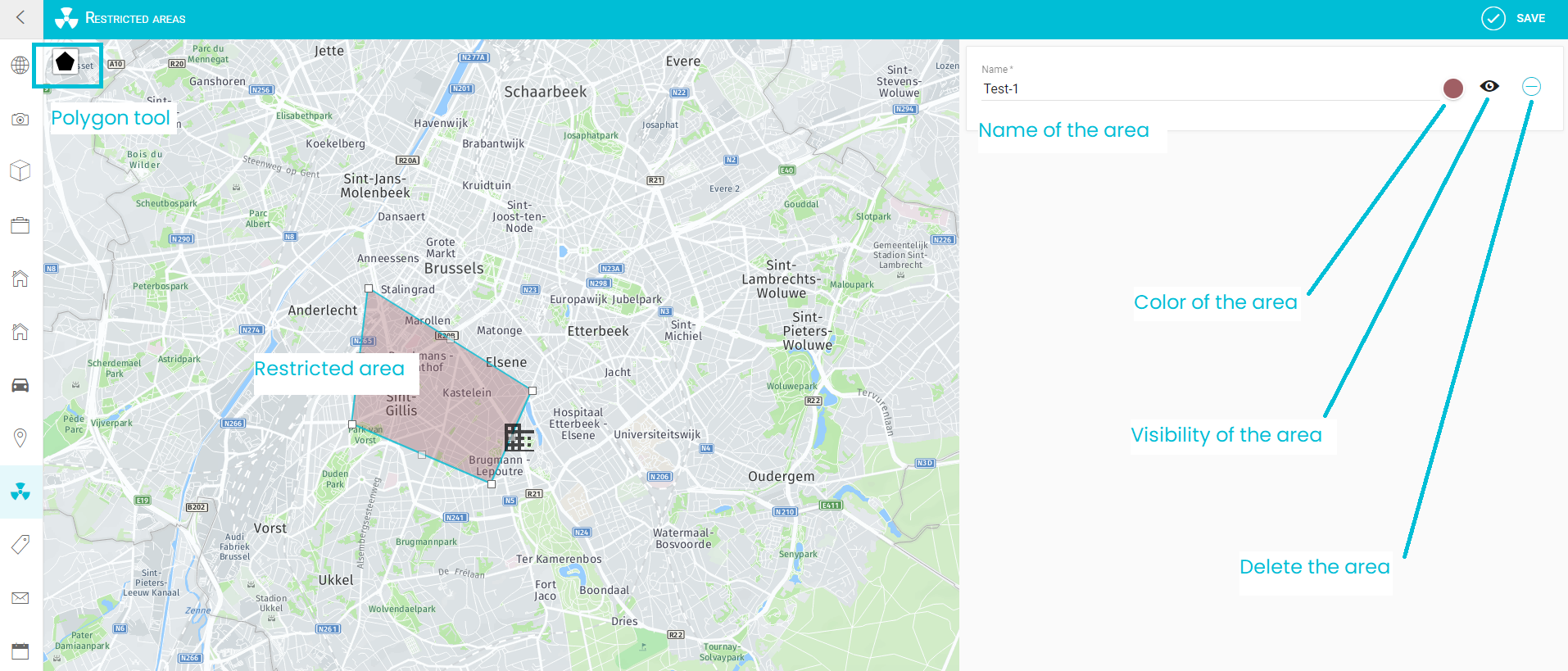 Once you are done drawing the restricted area, simply click on the last point of the area again to create the entry.
After you create a new area or you modify an existing one, please do not forget to save it.
2. How to use the newly created Restricted Area
Once you have a new restricted area, it can be used in your optimization to tell Urbantz to always avoid it. When the rounds are generated, this area will be taken into account and the optimized route will not go through the territory that was delimited in the selected restricted area. All you need to do is manually add one of the available restricted areas to the relevant optimization as the screenshot below shows: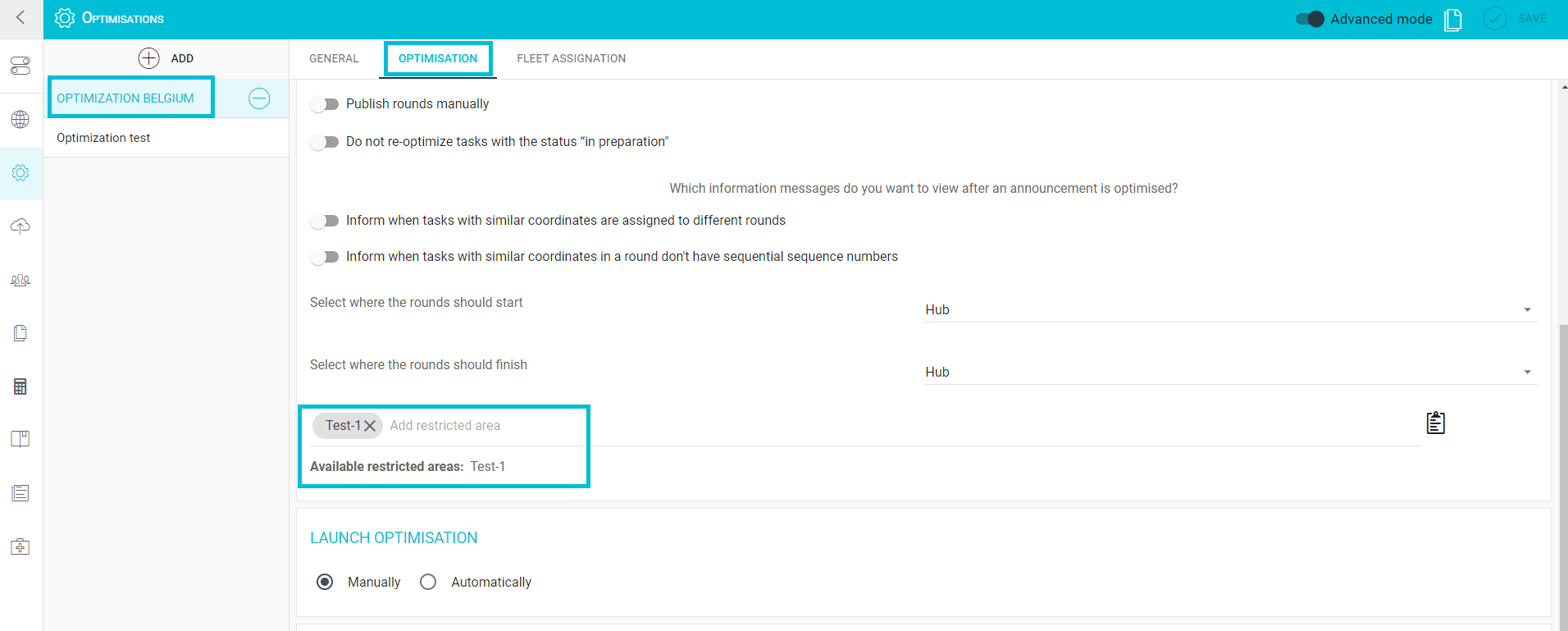 For any additional questions you may have regarding setting up a new restricted area, please contact your Customer Success Manager and they will assist you.