Intro
In this article we give you a brief overview of customisation possibilities.
First and foremost, URBANTZ is a white-label software. This means you can offer our services as one of your own to your clients.
1.Your platform branding
The visual identity of your brand can fully be implemented in Urbantz thanks to the branding settings (Administration> Platform > Branding). The picture below shows the possibilities you have.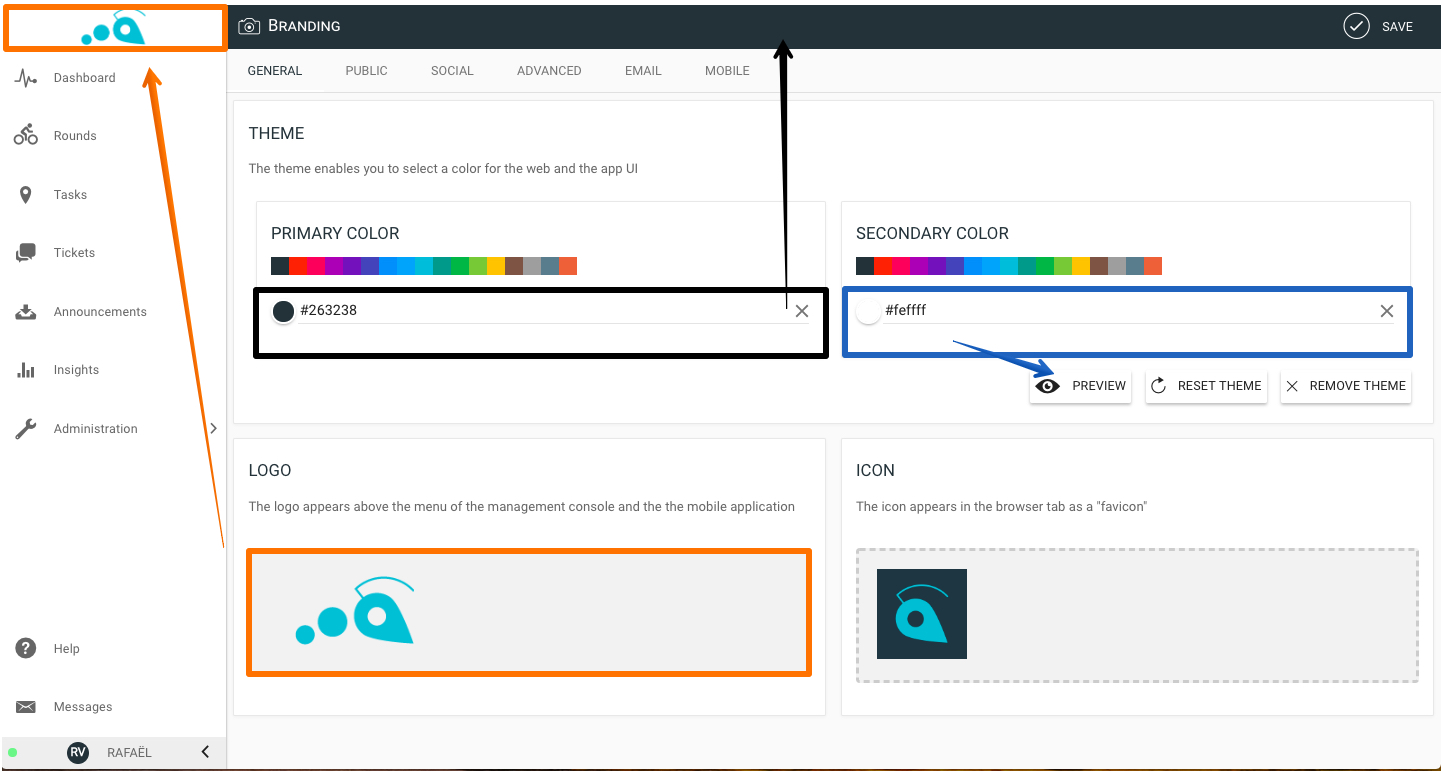 Theme: the chosen colour will be the background colour of every menu or tab
Secondary colour: every button in Urbantz will have this colour
Logo: your logo will be displayed at the top of the menu bar.
(Fav)-icon: the picture that you upload here, will be visible in your browser bookmarks and it allows you to easily identify Urbantz if you have plenty open tabs in your browser
2. Branding public pages like the tracking page
Below you can see an example of a tracking page. The whole page can be customised for you or for the senders you work with.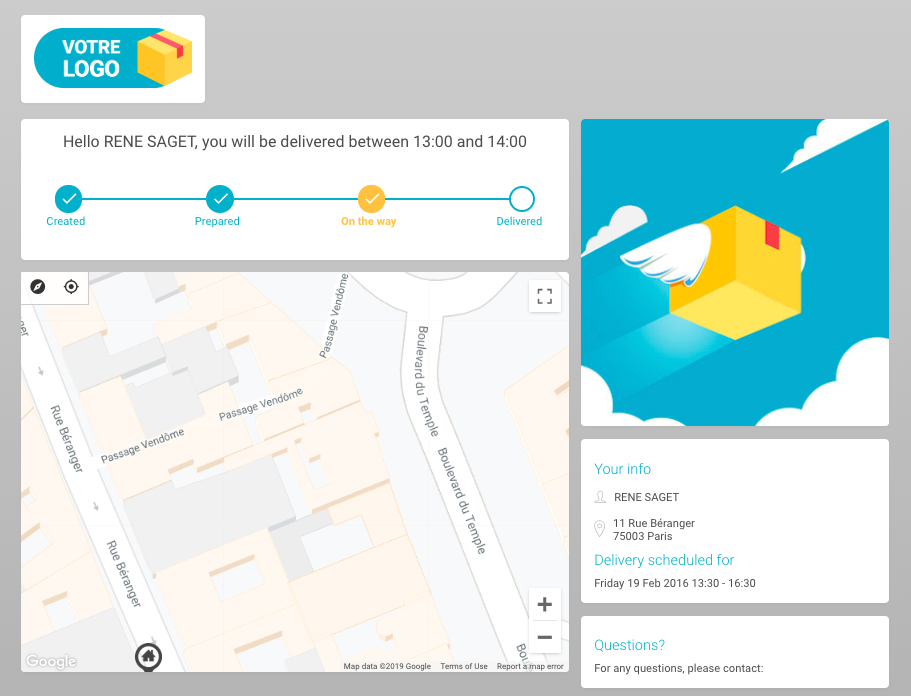 If you want to learn more about the customisation of tracking pages, you can read our article on this topic.