Intro
Monitor for failing Webhooks, Notifications, Associations and External Integrations
Most platforms and associate platforms use features to send and receive information like webhooks or SMS and e-mail notifications. Sometimes things can go wrong in those processes and to do the necessary changes it's important to be aware of it. The System Monitor is designed to help you detect and solve issues.
Monitoring information is available for 2 weeks.
Information display
The way information is displayed in the System Monitor is the same for Webhooks, Notifications, Associations and External Integrations. Each line in the table corresponds to one failure event.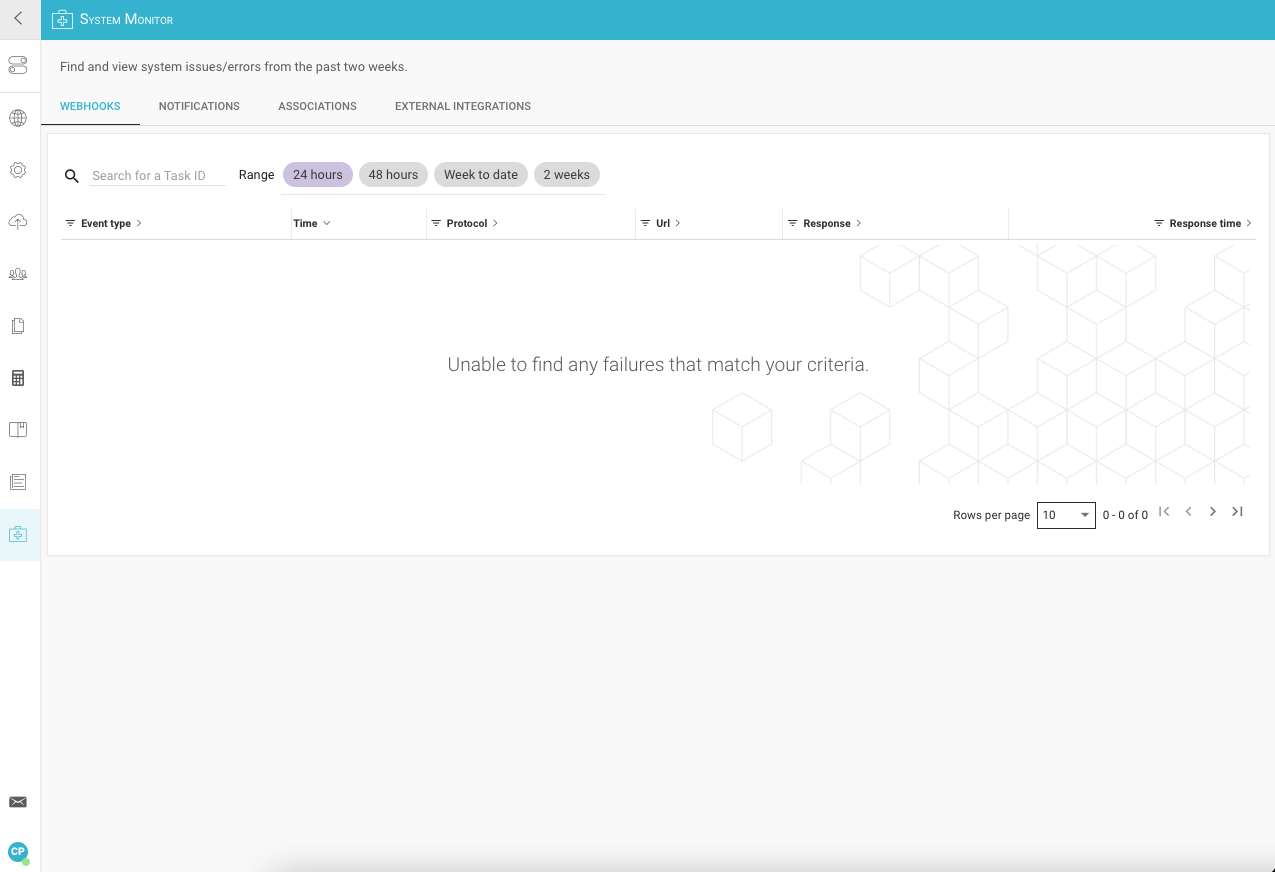 The search feature allows you to search failures linked to particular taskIds.
4 Range types are at your disposal. Custom ranges are not foreseen.
The columns allow you to sort, filter or search for information.
By clicking on a line, the available details are displayed.