Learn how to use the GHG Emissions feature
Overview
Configure the GHG Emissions feature
a. Activating the feature
b. Configuring each vehicle in the fleet
How to use the feature
1. Configure the GHG Emissions feature
a. Activating the feature.
You first need to enable the functionality in Administration > Platform > Fleet > GHG Emissions
Once enabled, a new set of options becomes visible:

With these options, you can decide whether to show the emissions by volume or weight and your preferred unit of measurement.

Do not forget to save (button in the top right screen corner):



b. Configuring each vehicle in the fleet
Once enabled, configure each vehicle in your fleet: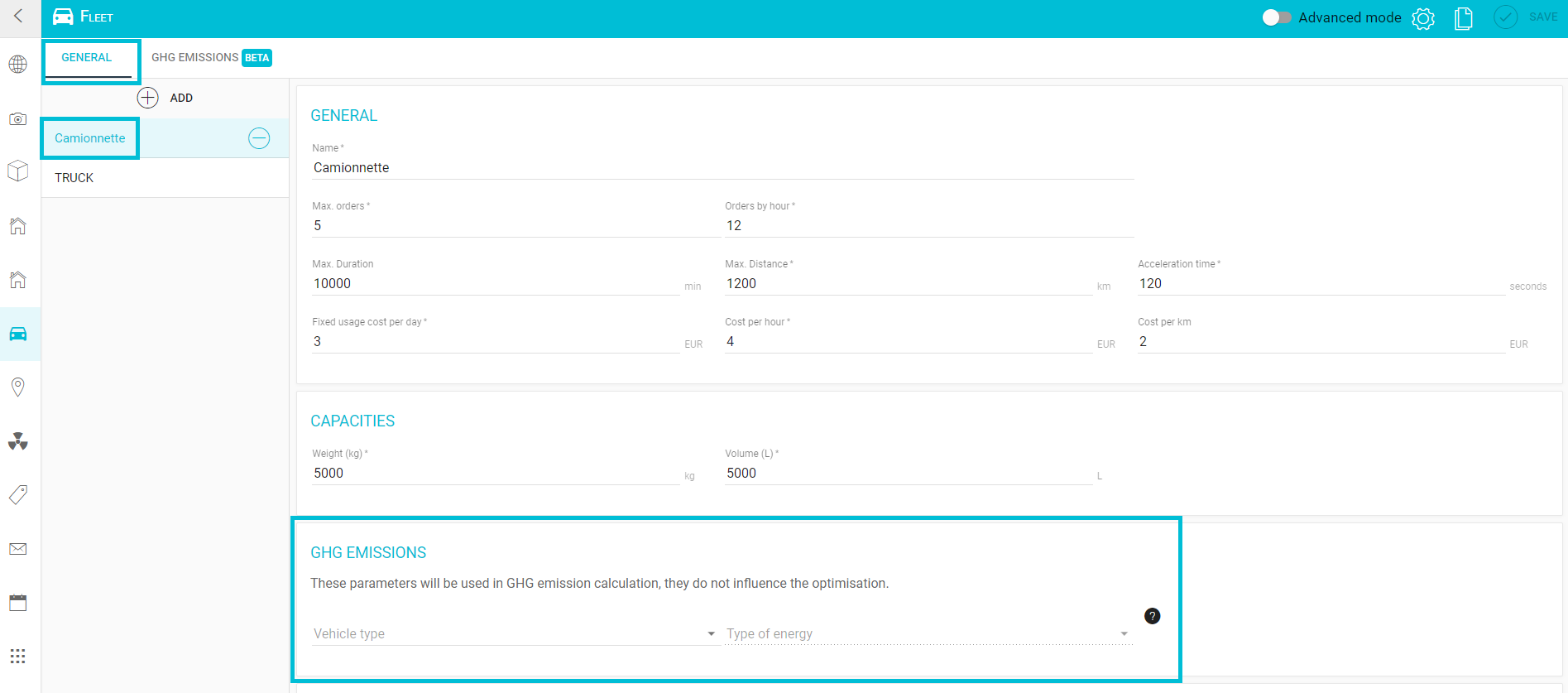 The vehicle type and energy type will be used to calculate the emissions.
2. How to use the feature
Once the feature has been enabled, Urbantz will calculate the emissions per vehicle and you will see them in the Task View. For this purpose, new column options in the view will become available. You can see them by clicking on the "eye" icon: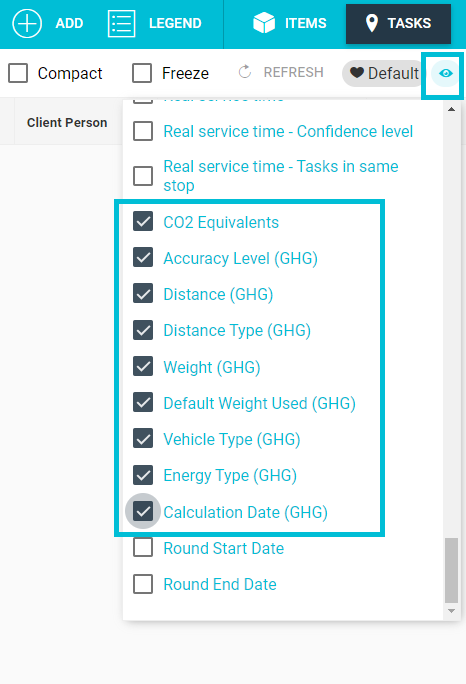 You can of course create a dedicated view for them and save it. For additional guidance on this, please refer to this article.
Once these columns are enabled, you can use them in your searches and you can benefit from these new values when extracting search results to Excel. For additional guidance on how to use the "extract to Excel" feature, please refer to this article.

Last but not least, these new values will become available in your Insights module as well: